THE BODY ELECTRIC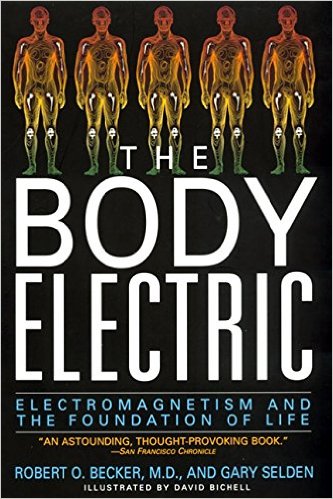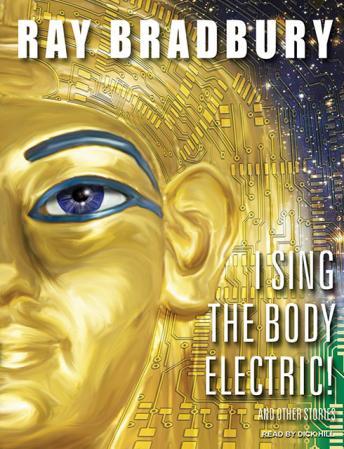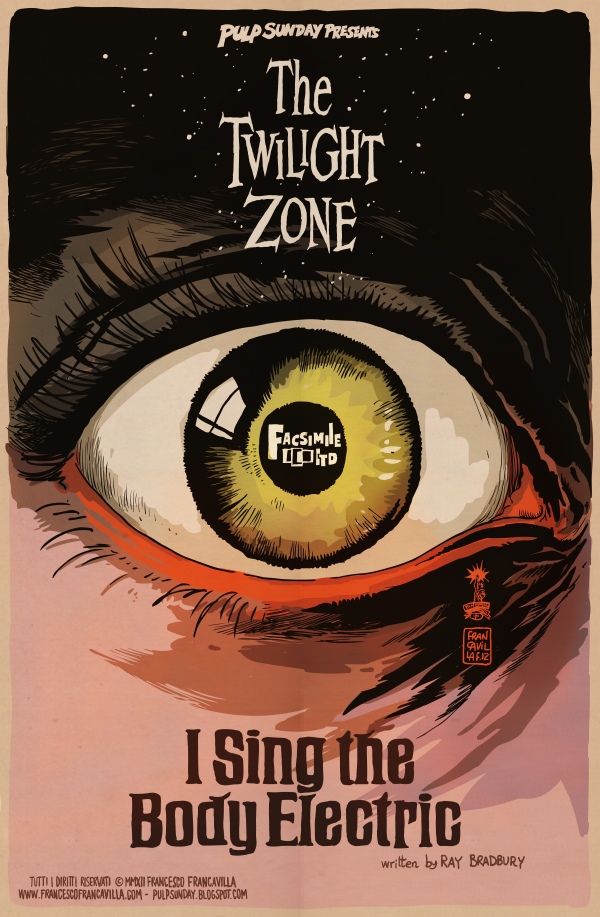 A ground-breaking book named The Body Electric was written by Robert O. Becker and Gary Selden. The book delineates how the human body produces electricity.
"Two separate currents, then, one from the nerves and one from the bone matrix, were producing potentials of opposite polarity, which acted like the electrodes of a battery. These living electrodes were creating a complex field whose exact shape and strength reflected the position of the bone pieces. The limb was, in effect, taking its own X ray." "Electromagnetic energy isn't consciously perceived, however. It tricks the immune system into fighting a shadow." The book talks about the crystalline structures in our bodies. Of course, crysstals are used in computers for storage of information, processing data, broadcasting signals. "Semiconduction occurs only in materials having an orderly molecular structure, such as crystals, in which electrons can move easily from the electron cloud around one atomic nucleus to the cloud around another. The atoms in a crystal are arranged in neat geometrieal lattices, rather than the frozen jumble of ordinary solids."
"The bone cells, or osteocytes, are embedded in these layers, which form units a few millimeters long, called osteones. The center of each osteone has a small canal in which runs a blood vessel and a nerve."
"Simply put, this is the ability of some materials to transform mechanical stress into electrical energy. For example, if you bend a piezoelectric crystal hard enough to deform it slightly, there'll be a pulse of current through it. In effect, the squeeze pops electrons out of their places in the crystal lattice. They migrate toward the compression, so the charge on the inside curve of a bent crystal is negative. The potential quickly disappears if you sustain the stress, bur when you release it, an equal and opposite positive pulse appears as the electrons rebound before settling back into place."
"Now we knew how stress was converted into an electrical signal. We had discovered a transducer, a device that converts other forces into electricity or vice versa. There was another transducer in the Wolff's-law system - the mechanism that transformed the electrical signal into appropriate cell responses...." "We found that bone was an LED. Like many such materials, it required an outside source of light before an electric current would make it release its own light, and the light it emitted was at an infrared frequency invisible to us, but the effect was consistent and undeniable."
"The DNA-RNA apparatus isn't the whole secret of life, but a sort of computer program by which the real secret, the control system, expresses its pattern in terms of living cells. This pattern is part of what many people mean by the soul, which so many philosophies have tried to explicate." More awesome quotes from the book
The Body Electric
:
"The earth's electromagnetic field is largely a result of interaction between the magnetic field per se, emanating from the planet's molten iron-nickel core, and the charged gas of the ionosphere
"The patients felt worse within sectors of positive polarity, when bacteria seemed to grow faster. Life's geomagnetic coupling to heaven and earth is apparently more like a web than a simple cord and socket" "Do pigeons then follow some maplike structure in the earth's field itself, a grid like that described by dowsers and geomancers since ancient times, something we can't find today even with our SQUID? Some migratingbirds make a dogleg to the east in their north-south flyway, sailing out of sight of land over Lake Superior. Do they go out of their way to avoid being disoriented by iron ore deposits in the Mesabi Range?" "Movement of electrons along the crystal lattices inevitably would have been shaped by geocelestial cycles in the earth's electromagnetic field, as well as by the fields around other such crystalline organisms nearby—providing a sense of time and information about the neighbors." "Today, as in the past, the earth's pulsing magnetic field combines with the solar wind to induce large currents in the Van Allen belts. In the Precambrian era, however, the fluctuations of current in the Van Allen belts in turn would have generated huge currents in the nearby ionosphere. Since the earth's metallic core is an excellent conductor, the ionospheric currents would have coupled to it, producing an enormous and constant electrical discharge through the atmosphere and into the earth" "On earth, all entities formed within the 10-hertz discharge—and all of their descendants—would resonate at the same frequency or show extreme sensitivity to it, even after the original power source had been disconnected. The 10-hertz band would remain supremely important for most life-forms, as indeed it has. As already noted, it's the primary frequency of the EEG in all animals, and it can be used to restore normal circadian rhythms to humans cut off from the normal fields of earth, moon, and sun" "Biological semiconductors even offer a possible basis for the aura often reported around living things by "sensitives." There has long been speculation that this "halo" might be some manifestation of an electromagnetic biofield. The ability of high-voltage (Kirlian) photography to produce an image very much like descriptions of the aura has aroused hope that the technique might render some aspect of psychic phenomena visible in a way that would be conducive to experiment. Because of this possibility, our lab investigated Kirlian photography during the mid-1970s." 'Our biofields, even if they were many times stronger, couldn't possibly emit light, but an appropriately sensitive magnetic detector in the brain, if it had nerve connections to the visual cortex, might "see" the magnetic field, in a manner of speaking." "On the other hand, the aura could literally be a form of light, perhaps at frequencies invisible to all but a few of us. The discovery of lightemitting diodes is still fairly recent. As you will recall, we found that bone happens to have such properties." "...Working with rats, researchers there found that a weak 60-hertz electric field (only 3-9 volts per centimeter) canceled the normal nightly rise in production of the pineal gland hormone melatonin, the main hormonal mediator of biocycles. The cardiovascular system responds to electromagnetic energy in at least two ways. The composition of the blood reflects the stress response and concomitant activation of the immune system, while many frequencies exert a direct effect on the electrical system of the heart." "Around 1900, Nikola Tesla theorized that ELF and VLF radiation could enter the magnetosphere, the magnetic field in space around the earth, and change its structure. He has recently been proven right. The magnetosphere and its Van Allen belts of trapped particles produce many kinds of EMR." "The report showed that all the animals had been infected with a brain parasite that was peculiar to rabbits and common throughout the world." "Now we knew how stress was converted into an electrical signal. We had discovered a transducer, a device that converts other forces into electricity or vice versa. There was another transducer in the Wolff's-law system - the mechanism that transformed the electrical signal into appropriate cell responses...." "The DNA-RNA apparatus isn't the whole secret of life, but a sort of computer program by which the real secret, the control system, expresses its pattern in terms of living cells. This pattern is part of what many people mean by the soul, which so many philosophies have tried to explicate."
"The skin-nerve interface—the closest normal equivalent to the neuroepidermal junction that triggers regeneration—may well be a diode. If so, the proper level of current could cause emission of light from the skin. "
ELECTRICITY EATERS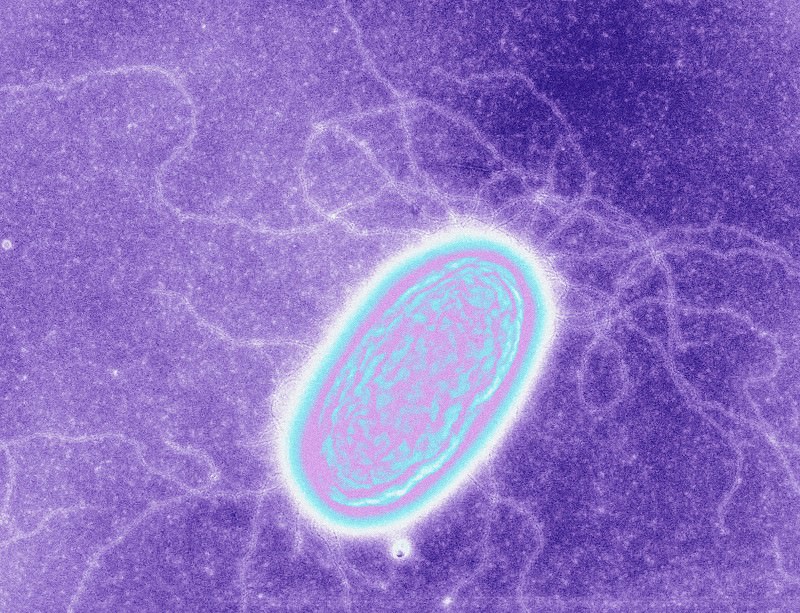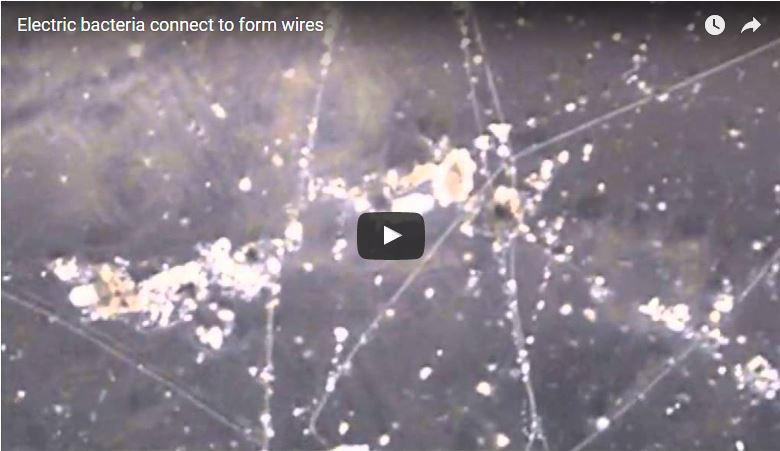 I was watching an episode of Limitless where they revealed the fact that there are creatures who feed off of electrons and electricity which is similar to the idea that there could be astral parasites that feed off of the human aura for energy. A New Scientist article "Meet the Electric Life Forms that Live on Pure Energy: Unlike any other life on Earth, these extraordinary bacteria use energy in its purest form – they eat and breathe electrons – and they are everywhere" hints toward there being some substance to that claim. The article appeared in print under the headline "The electricity eaters". The article starts out: "Stick an electrode in the ground, pump electrons down it, and they will come: living cells that eat electricity. We have known bacteria to survive on a variety of energy sources, but none as weird as this. Think of Frankenstein's monster, brought to life by galvanic energy, except these "electric bacteria" are very real and are popping up all over the place. Unlike any other living thing on Earth, electric bacteria use energy in its purest form – naked electricity in the shape of electrons harvested from rocks and metals. We already knew about two types, Shewanella and Geobacter. Now, biologists are showing that they can entice many more out of rocks and marine mud by tempting them with a bit of electrical juice. Experiments growing bacteria on battery electrodes demonstrate that these novel, mind-boggling forms of life are essentially eating and excreting electricity. That should not come as a complete surprise, says Kenneth Nealson at the University of Southern California, Los Angeles. We know that life, when you boil it right down, is a flow of electrons: 'You eat sugars that have excess electrons, and you breathe in oxygen that willingly takes them.' Our cells break down the sugars, and the electrons flow through them in a complex set of chemical reactions until they are passed on to electron-hungry oxygen. In the process, cells make ATP, a molecule that acts as an energy storage unit for almost all living things. Moving electrons around is a key part of making ATP. 'Life's very clever,' says Nealson. 'It figures out how to suck electrons out of everything we eat and keep them under control.' In most living things, the body packages the electrons up into molecules that can safely carry them through the cells until they are dumped on to oxygen. 'That's the way we make all our energy and it's the same for every organism on this planet,' says Nealson. 'Electrons must flow in order for energy to be gained. This is why when someone suffocates another person they are dead within minutes. You have stopped the supply of oxygen, so the electrons can no longer flow. The discovery of electric bacteria shows that some very basic forms of life can do away with sugary middlemen and handle the energy in its purest form – electrons, harvested from the surface of minerals. 'It is truly foreign, you know,' says Nealson. 'In a sense, alien.' Nealson's team is one of a handful that is now growing these bacteria directly on electrodes, keeping them alive with electricity and nothing else – neither sugars nor any other kind of nutrient. The highly dangerous equivalent in humans, he says, would be for us to power up by shoving our fingers in a DC electrical socket."
Do you understand the implications that support what I have said all along? If there is energy, there is something consuming it. This points to Astral Parasites being absolutely logical. It's unbelievable. I almost cannot believe what I am reading. There is energy being given off by humans especially with our high calorie diets that is rich for organisms. A calorie is energy. Mammals burn energy to maintain an even body temperature. Since energy is not destroyed but transferred, then it is going somewhere. Astral Parasites prefer human but can use other animals. According to a LiveScience article entitled "Stange! Humans Glow in Visible Light", "The human body literally glows, emitting a visible light in extremely small quantities at levels that rise and fall with the day, scientists now reveal. Past research has shown that the body emits visible light, 1,000 times less intense than the levels to which our naked eyes are sensitive. In fact, virtually all living creatures emit very weak light, which is thought to be a byproduct of biochemical reactions involving free radicals."
According to another article "Biophotons: The Human Body Emits, Communicates with, and is Made from Light". "Given the sheer insanity of our existential condition, and bodily incarnation as a whole, and considering that our earthly existence is partially formed from sunlight and requires the continual consumption of condensed sunlight in the form of food, it may not sound so farfetched that our body emits light. Indeed, the human body emits biophotons, also known as ultraweak photon emissions (UPE), with a visibility 1,000 times lower than the sensitivity of our naked eye. While not visible to us, these particles of light (or waves, depending on how you are measuring them) are part of the visible electromagnetic spectrum (380-780 nm) and are detectable via sophisticated modern instrumentation."
LIGHT HARVESTING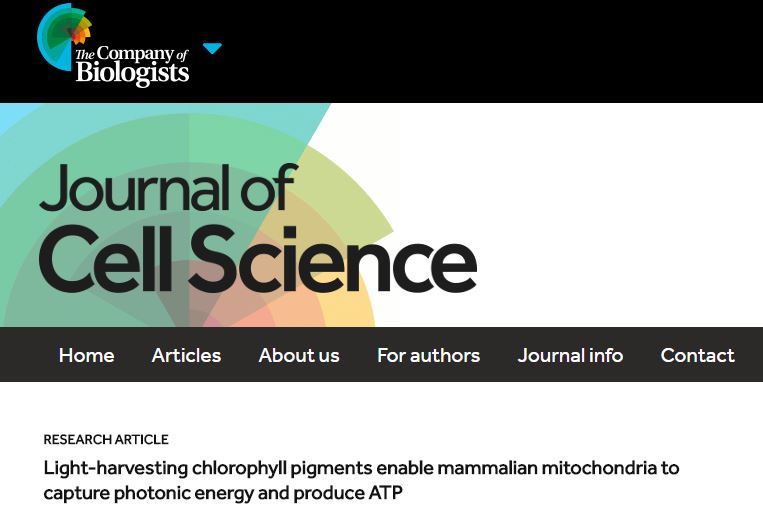 The abstract of the Journal of Cell Science research article "Light-harvesting chlorophyll pigments enable mammalian mitochondria to capture photonic energy and produce ATP" reports the results on lght-driven ATP synthesis and proposes: "Sunlight is the most abundant energy source on this planet. However, the ability to convert sunlight into biological energy in the form of adenosine-5'-triphosphate (ATP) is thought to be limited to chlorophyll-containing chloroplasts in photosynthetic organisms. Here we show that mammalian mitochondria can also capture light and synthesize ATP when mixed with a light-capturing metabolite of chlorophyll. The same metabolite fed to the worm Caenorhabditis elegans leads to increase in ATP synthesis upon light exposure, along with an increase in life span. We further demonstrate the same potential to convert light into energy exists in mammals, as chlorophyll metabolites accumulate in mice, rats and swine when fed a chlorophyll-rich diet. Results suggest chlorophyll type molecules modulate mitochondrial ATP by catalyzing the reduction of coenzyme Q, a slow step in mitochondrial ATP synthesis. We propose that through consumption of plant chlorophyll pigments, animals, too, are able to derive energy directly from sunlight."
The abstract also looked at "light harvesting" to extend life span. "We next tested whether photonic energy absorption by P-a could prolong life. Life span measurements were taken in liquid cultures according to the method of Gandhi et al. and Mitchell et al."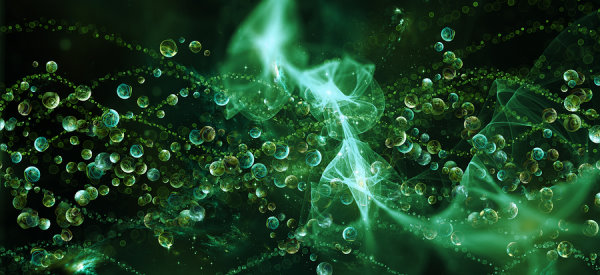 So according to the research the more vegetables you eat, the more light you are, literally.
SCHUMANN RESONANCE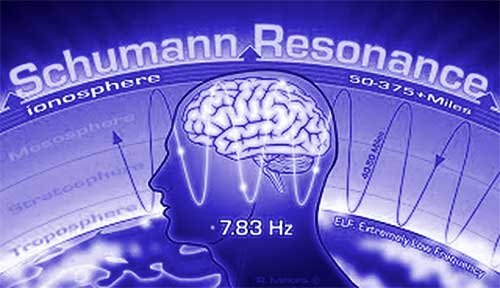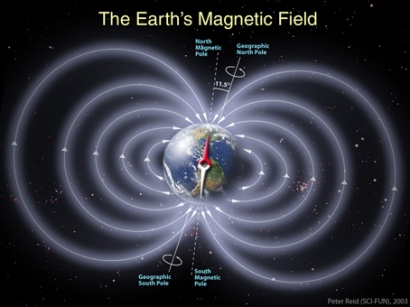 From Wikipedia:
The limited dimensions of the Earth cause this waveguide to act as a resonant cavity for electromagnetic waves in the ELF band. The cavity is naturally excited by electric currents in lightning. Schumann resonances are the principal background in the electromagnetic spectrum[1] beginning at 3 Hz and extending to 60 Hz,[2] and appear as distinct peaks at extremely low frequencies (ELF) around 7.83 (fundamental),[3] 14.3, 20.8, 27.3 and 33.8 Hz.[1][4]
In the normal mode descriptions of Schumann resonances, the fundamental mode is a standing wave in the Earth–ionosphere cavity with a wavelength equal to the circumference of the Earth. This lowest-frequency (and highest-intensity) mode of the Schumann resonance occurs at a frequency of approximately 7.83 Hz, but this frequency can vary slightly from a variety of factors, such as solar-induced perturbations to the ionosphere, which compresses the upper wall of the closed cavity
TORROIDAL ELECTROMAGNETIC FIELDS
The European Fusion Network Information web site has an article entitled "Plasma Confinement by Magnetic Fields" which states,

"Left to itself, a plasma - like a gas - will occupy all the geometrical space available, because of the collisions between the particles. Magnetic fields can confine a plasma, because the ions and electrons of which it consists will follow helical paths around the magnetic field lines.

If a vessel containing plasma is placed in a rectilinear magnetic field, the particles of plasma cannot reach the side walls, but they will strike the ends of the vessel. To prevent the particles from coming into contact with the material walls in this way, two types of magnetic configuration have been studied."

One of these two types is a Torroidal Configuration:
"Toroidal Configurations, in which the risk of losses is removed by curving the magnetic lines around to form a closed loop. Theoretical study of particle trajectories shows that, if the particles are to be confined, the toroidal field must have superimposed upon it a field component perpendicular to it (i.e. a poloidal field). The force lines of the total field thus become spiral (helical) paths, along and around which the plasma particles are guided."

Is it just a coincidence that both the heart and the Earth's electromagnetic fields form the shape of a torus? In my opinion, this plays a vital role in keeping our souls imprisoned here since our souls are translucent light similar to a plasma.
THE HEART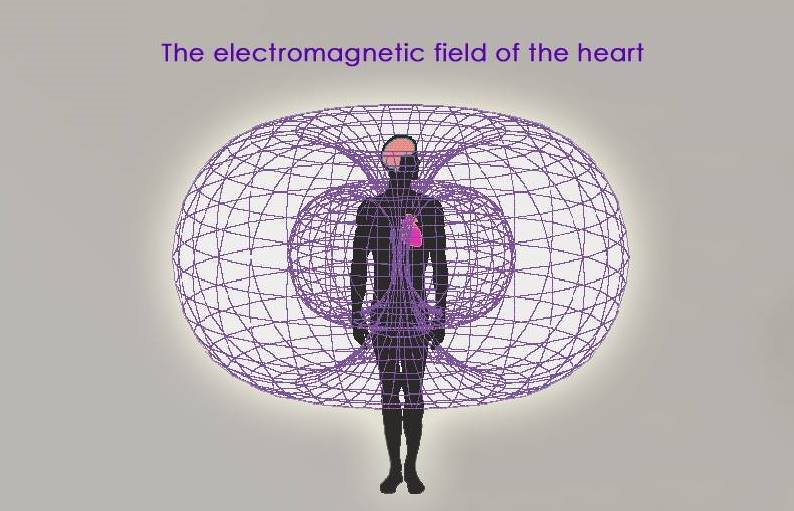 When a baby develops a heart, it creates an extensive electromagnetic field around it. This field of the heart is what keeps the soul imprisoned in the body. It is electromagnetic forces not physical ones that hold the soul in the body.
Our soul or consciousness is imprisoned because of the electromagnetic field of the heart. Electricity is generated when a magnet is rotated so the iron that circulates in our blood due to the heart's pumpig keeps us imprisoned but the spinning of the iron core of the Earth could also be a factor unless quantum physics overrides that. When the heart stops the E-M field dissolves and so the soul is no longer bound within and is released.
The Heart being a huge electrical producer and filled with iron makes it a bio-chemcial motor. The heart stops and then stops producing electricity which causes the fields to slowly fail until you can escape.
THE BRAIN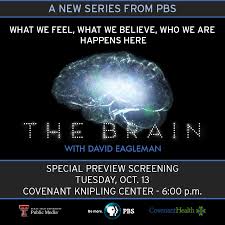 According to Wikipedia, "The triune brain is a model of the evolution of the vertebrate forebrain and behavior, proposed by the American physician and neuroscientist Paul D. MacLean. MacLean originally formulated his model in the 1960s and propounded it at length in his 1990 book The Triune Brain in Evolution.[1] The triune brain consists of the reptilian complex, the paleomammalian complex (limbic system), and the neomammalian complex (neocortex), viewed as structures sequentially added to the forebrain in the course of evolution. "
Our Counterfeit Spirit or reptilian-mammalian brain is our animal brain its consciousness related to our ego and selfsh nature. It is driven by survival and satisfying its lower nature needs such as fighting, fleeing, feeding and havng sex. Our true Consciousness or superconscious is a luminous mind and exists outside of our animal brain and is the source for insipration and insight.
PBS did a six-part series called "The Brain with David Eagleman". The first part focused on reality.
David introduced the show asking, "What is reality? What if I told you that this world around us, this richly textured world, were all just an illusion constructed in your head? What if I said that the real world has no smell or taste... no sound? [silence] What if I said there's no color? If you could perceive reality as it really is out there, you wouldn't recognize it at all. I want to show you how the brain takes in information, sifts through it to find patterns, and uses it to build the multisensory, technicolor show that is your reality."
"Now, this might seem straightforward because we have portals to the outside world, like your eyes and ears, but these aren't just piping in sights and sounds. Instead, photons of light or air compression waves, these are getting converted into the common currency of the brain--electrochemical signals. These signals travel through dense networks of brain cells called neurons. There are a hundred billion neurons in the human brain, and in every second of your life, each one of these is sending tens or hundreds of electrical pulses to thousands of other neurons. and somehow all of this activity produces your sense of reality."
"We all have this internally generated reality. Incredible as it may sound, this world lives inside your brain. It's constantly updated by information from our senses, but moment to moment, what we experience isn't what's really out there. Instead, it's a beautifully rendered simulation. This is a surprising way to understand how you see the world. It's called the internal model, and it's vital to our ability to function. As I walk down this city street, I seem to automatically know what things are without having to work out the details. For example, I don't have to work out the detail of what this rectangular, metallic thing is or this giant green fluffy thing behind me or this huge object with reflective panes on it or this thing with 4 appendages. My brain makes assumptions about what I 'm seeing based on my internal model, and that's been built up from years of experience of walking city streets just like this one... the brain doesn't bother picking up every detail, just enough to get us through, but it plays the trick of making us feel as though we've seen it all... this is not a failure of the brain. It doesn't try to produce a perfect simulation of the world. The internal model is a hastily drawn approximation, and more details are added on a need-to-know basis."
"But there's something else we're unaware of happening every time we look at any picture or person or thing... any time we look at all. We might think of color as a fundamental defining quality of the world around us. After all, it's everywhere. But here's the startling thing. In the outside world, color doesn't actually exist. When electro-magnetic radiation hits an object, some of it bounces off and is captured by our eyes. We can distinguish between millions of combinations of wavelengths, but it's only inside our heads that any of this becomes color. Add to that the fact that the wavelengths we can detect are only a small part of what's out there. You experience reality as it's presented by your senses, and it doesn't typically strike you that things could be very different. What we've been talking about so far is what we call the visible spectrum of light, which is a spectrum of wavelengths that runs from what we call red to violet... but it turns out that this only constitutes a tiny fraction of the electromagnetic spectrum-- in fact, less than 1/10,000,000,000 of it-- so all the rest of the spectrum-- including radio waves and microwaves and x-rays and gamma rays, all of this stuff-- is flowing through our bodies right now, and we're completely unaware of it because we don't have any specialized biological receptors to pick up on it. So what this means is that the part of reality that we can see is totally limited by our biology and this isn't just about sight. All our senses are only picking up a small part of the information that's out there...."
"The brain is the universe's ultimate storyteller. We believe whatever our brains serve up to us. The reality we take for granted requires intensive training to interpret the world. It takes time to process sensory information, so we live in the past and because all that information is ultimately just electrochemical signals to be sorted, matched, rendered and packaged, reality is something created inside our head. Our brain sculpts our reality using the narrow trickle of data that it can gather through the senses. And from that trickle, it tells a story about our world. it's possible that every brain tells a different narrative..."

CONSCIOUSNESS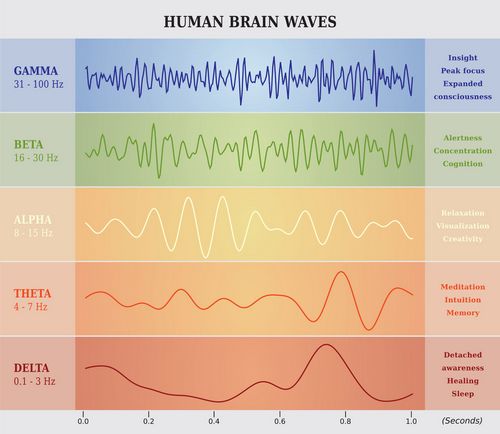 There are five categories of brain wave states ranging from Delta waves which are the slowest to Gamma waves which are the fastest, highest frequency.
Gamma waves are the fastest of the brainwave frequencies and signify the highest state of focus possible. They are associated with peak concentration and the brain's optimal frequency for cognitive functioning.
Meditation slows the brain waves which may be good for our bodies to combat our normal hectic lives and elminate stress, but I would prefer to reach the higher frequency of brain waves, the gamma waves, for insight and expanded consciousness. I don't sit down to meditate. When I "think" I block all else and visualize everything. The state I'm in is gamma or close. It is excitement of thinking about some subjects etc that like creates a excitation across my mind. You take in more facts and see more details. Now those who meditate with nothing are the theta meditation. Two different effects.
"Experiments on Tibetan Buddhist monks have shown a correlation between transcendental mental states and gamma waves.[18][19] A suggested explanation is based on the fact that the gamma is intrinsically localized. Neuroscientist Sean O'Nuallain suggests that this very existence of synchronized gamma indicates that something akin to a singularity - or, to be more prosaic, a conscious experience - is occurring.[18] This work adduces experimental and simulated data to show that what meditation masters have in common is the ability to put the brain into a state in which it is maximally sensitive.
As mentioned above, gamma waves have been observed in Tibetan Buddhist monks. A 2004 study took eight long-term Tibetan Buddhist practitioners of meditation and, using electrodes, monitored the patterns of electrical activity produced by their brains as they meditated. The researchers compared the brain activity of the monks to a group of novice meditators (the study had these subjects meditate an hour a day for one week prior to empirical observation). In a normal meditative state, both groups were shown to have similar brain activity. However, when the monks were told to generate an objective feeling of compassion during meditation, their brain activity began to fire in a rhythmic, coherent manner, suggesting neuronal structures were firing in harmony. This was observed at a frequency of 25–40 Hz, the rhythm of gamma waves. These gamma-band oscillations in the monk's brain signals were the largest seen in humans (apart from those in states such as seizures). Conversely, these gamma-band oscillations were scant in novice meditators. Though, a number of rhythmic signals did appear to strengthen in beginner meditators with further experience in the exercise, implying that the aptitude for one to produce gamma-band rhythm is trainable.[20]
Such evidence and research in gamma-band oscillations may explain the heightened sense of consciousness, bliss, and intellectual acuity subsequent to meditation. Notably, meditation is known to have a number of health benefits: stress reduction, mood elevation, and increased life expectancy of the mind and its cognitive functions. The current Dalai Lama meditates for four hours each morning, and he says that it is hard work. He elaborates that if neuroscience can construct a way in which he can reap the psychological and biological rewards of meditation without going through the practice each morning, he would be apt to adopt the innovation.[21]"
Max Planck in 1931 said ,"I regard consciousness as fundamental. I regard matter as derivative from consciousness. We cannot get behind consciousness. Everything that we talk about, everything that we regard as existing, postulates consciousness." He also said, "As a man who has devoted his whole life to the most clear headed science, to the study of matter, I can tell you as a result of my research about atoms this much: There is no matter as such. All matter originates and exists only by virtue of a force which brings the particle of an atom to vibration and holds this most minute solar system of the atom together. We must assume behind this force the existence of a conscious and intelligent mind. This mind is the matrix of all matter."
FORMS
Plato was clearly a huge influence on the Gnostics. There was a section of Plato found in Nag Hammadi.
"Plato's Socrates held that the world of Forms is transcendent to our own world (the world of substances) and also is the essential basis of reality. Super-ordinate to matter, Forms are the most pure of all things. Furthermore, he believed that true knowledge/intelligence is the ability to grasp the world of Forms with one's mind.[15]
A Form is aspatial (transcendent to space) and atemporal (transcendent to time). Atemporal means that it does not exist within any time period, rather it provides the formal basis for time. It therefore formally grounds beginning, persisting and ending. It is neither eternal in the sense of existing forever, nor mortal, of limited duration. It exists transcendent to time altogether.[16] Forms are aspatial in that they have no spatial dimensions, and thus no orientation in space, nor do they even (like the point) have a location.[17] They are non-physical, but they are not in the mind. Forms are extra-mental (i.e. real in the strictest sense of the word).[18]
A Form is an objective "blueprint" of perfection.[19] The Forms are perfect themselves because they are unchanging. For example, say we have a triangle drawn on a blackboard. A triangle is a polygon with 3 sides. The triangle as it is on the blackboard is far from perfect. However, it is only the intelligibility of the Form "triangle" that allows us to know the drawing on the chalkboard is a triangle, and the Form "triangle" is perfect and unchanging. It is exactly the same whenever anyone chooses to consider it; however, the time is that of the observer and not of the triangle."
"According to Plato, Socrates postulated a world of ideal Forms, which he admitted were impossible to know. Nevertheless, he formulated a very specific description of that world, which did not match his metaphysical principles. Corresponding to the world of Forms is our world, that of the shadows, an imitation of the real one [23] Just as shadows exist only because of the light of a fire, our world exists as, "the offspring of the good".[24] Our world is modeled after the patterns of the Forms. The function of humans in our world is therefore to imitate the ideal world as much as possible which, importantly, includes imitating the good, i.e. acting morally."
"In his Allegory, humanity lives deep inside the cave, and interprets life by watching shadows reflected on the wall by fire. Here objects that are seen are not real, according to Plato, but literally mimic the real Forms. It is a comprehensive and systematic effort by Plato to explain how limited our perceptions really are."
"The objects that are seen, according to Plato, are not real, but literally mimic the real Forms. In the Allegory of the Cave expressed in Republic, the things that are ordinarily perceived in the world are characterized as shadows of the real things, which are not perceived directly. That which the observer understands when he views the world mimics the archetypes of the many types and properties (that is, of universals) of things observed."
Imagination in a visual sense is the best way to equate consciousness. I think that imaging is the core of our consciousness. Imaging is Imagining. This is how visions works: consciousness uses the brain to get images; and consciousness uses morphic fields to interact telepathically with what it's looking at. Our consciousness converts the nerve impulses into an image. It is steady data being converted to see everything around you. So light reflects off of an object that reflects due to its electrical and matter make up. Our eyes take the data just as a digital camera in bits and converts that into electric nerve data that is then interpreted by your consciousness instantly into a 3-d image that is not really as it seems but is the best guess of what you are seeing. Author Charles Koh on his website states, "So how can we take something we imagine and turn it into reality? Simply by the fact that manifested reality is constructed from Consciousness. Without Consciousness, there is no force and intelligence to hold something together. Mind is the blueprint of reality. Matter is the building materials that is organized together by that blueprint. Since matter is energy held together by consciousness, then Reality is Imagination condensed to a denser vibration. In other words, reality is an effect of what was imagined."
Near Death Exeriencers and Out-of-Body Experiencers back that up by saying they go or travel wherever their consciousness focuses. In the astral realm one can travel by thought, intent and desire by focusing one's consciousness. Imagining to me is similar to a daydream, visualization from the mind's eye. When asked about the Light that is seen at the moment of death and in neardeath experiences Fred Alan Wolf, author of The Dreaming Universe answered, "From a scientific standpoint, it is difficult to say exactly what is going on. And the reason why we don't know is because we have no idea where the viewer is that sees this Light. As an example, right now, you have some sense of being present in your body looking out at the world. But according to what we know from physics, this is an illusion of perception: There is no place inside your body where "you" actually exist. You don't have a particular volume of space or spot that is "you." It is an illusion to think that everything outside that volume of space is "not you"--what you commonly say is "outside of you." The best description we can give for this sense of presence is that you "are everywhere." The main reason that you have more awareness of being in a body is simply because the sensory apparatus of the body commands a great deal of your attention and that much of your attention is linked to your physical senses. We have the illusion that our human bodies are solid, but they are over 99.99% empty space."
The Consciousness/Soul has no mass and therefore cannot take "space". It is because our soul is not held here physically. It is electro-magnetically bound inside the electrical prison, not physical. The electro-magnetic field of our living body holds it here at a point in space time. Everything is charge and frequency, but our senses make it seem otherwise because we can only see with our eyes which do not see how things actually are. A higher frequency can go down to the bottom by slowing down. There is the magnetic pull and gravity of the earth and sun. Due to its heavy huge iron core The earth itself is extremely low frequency of 8 HZ or so. We have magnetite in the skull, iron in the blood, and our bones also have calcium which all causes sympathetic resonance with the low, slow dense vibrations of the Earth's frequency. The electrical fields held by living cells are enough to hold the soul and cnsciousness prisoner here. Of course, the electric part comes from rotating the magnet. Iron is the magnet. It is in our blood so throughout our body. The body has iron CIRCULATING through the body and there is electrical output from every cell. The moving magnet of blood and the electrical component of ATP causes an electromagnetic field around our entire body but being the strongest at the heart and brain the two most electrical parts. There is a force field that consists of both electric and magnetic components, resulting from the motion of an electric charge and containing a definite amount of electromagnetic energy. So the light of the soul must be held by the spinning magnets of our physical body and spinning magnets in the ionosphere or atmosphere of earth and the Van Allen belt. The earth is spinning the body and also the atmosphere of earth is electrically charged. Gravity pins us to the earth which is spinning fast and so our hearts spin fast too and our bodies which contain a bunch of iron creates an electromagnetic sheath around our bodies and is able to contain the soul inside. The Heart is a huge electrical producer and being filled with iron makes it a bio-chemcial motor. When the heart stops, no more blood or oxygen circulates. At death the heart stops and then stops producing electricity which causes the electrical fields to slowly fail until the soul is released. The heart stops so no more electromagnetic sheath around the soul. This may help as it explains how a plasma can be held by an electro-magnetic field: "Left to itself, a plasma - like a gas - will occupy all the geometrical space available, because of the collisions between the particles. Magnetic fields can confine a plasma, because the ions and electrons of which it consists will follow helical paths around the magnetic field lines." Plasma has been considered another state of matter but one not talked about as much as solid, liquid, and gas. It is said to be an ionized gas. It is conductive which is crucial also. Once the body and heart cease, the field breaks down allowing the soul to leave but again it simply goes into higher internal frequency. So you move through dimension but not moving physically. OBEs and NDEs stretch the field, but it does not snap. Once freed from body our consciousness is free to rise again back to its natural level. Think of it as buoyancy on earth. If you drag a ball underwater and hold it there, it stays there. Once you let go, it instantly rises to its natural buoyant state. If you add weight to the ball it does not rise as fast. Weight to us is attachment to material life in thought. Material attachment is mostly perception giving complete power to the Counterfeit Spirit in one area usually. It causes guilt, etc which is like a plague on our soul. The Electromagnetic field is likely the same as what is called the Counterfeit Spirit or the subconscious mind. Keep in mind there are likely several astral bodies to shed once you die. Consciousness can get info from the divine light within, but it is usually hijacked by the Counterfeit Spirit. The Counterfeit Spirit gets its external information from the body only. The consciousness gets external information from the Counterfet Spirit only, but should be using the information from the internal divine light within. The Counterfeit Spirit tred to hijack the inside signal and convert it into a negative projection so to speak. The Counterfeit Spirit is a primitive form of consciousness and can operate almost like one which makes the word Counterfeit so appropriate. They only hijack if you cannot control what you think. You know if you can control your thoughts which is a struggle, not to engage in those interactions that suck you in. Knowledge itself gives you control. Ignorance leaves you to their whim.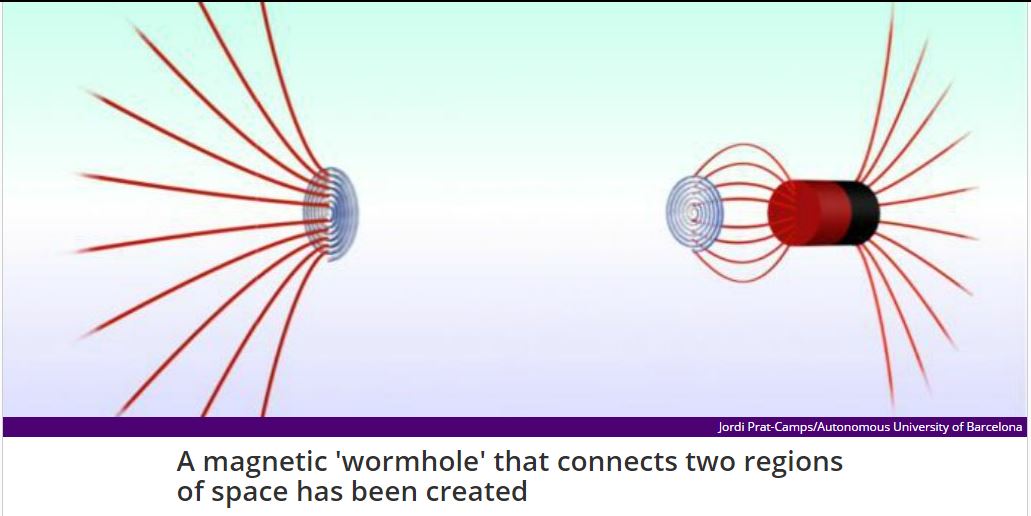 So maybe when a baby is the only time the field is weak enough to push a soul inside and it gets stuck there as the field gets stronger. It is harder and harder for the soul to move in and out of the field. A wormhole is created that shoots you down in frequency and then when closed you are stuck in the body. In reverse, you create a wormhole after death and it looks like a tunnel. Just like their near death counterparts many pre-birth memories also include a tunnel such as this one: " I was in a kind of light/water but at the same time, it was no matter. It was blue, I was floating in it. It was warm, comfortable and there was some beautiful music. I was being prepared to what was about to come, to life. I was there for an eternity and at the same time it was only a brief moment, time didn't exist. Suddenly, I was in a dark tunnel. It was very long, ca. 50 m. I was afraid of being alone. Thanks God, a woman with long blond hair was walking in front of me, holding hand with a small blond girl. I hurried quickly after them because I was so afraid of being alone, because I didn't know where to go. They turned left at the end of the tunnel, climbing up some 5-6 stairs. I ran after them. At the end of the stairs there was a very bright light and I saw the lights of the operation theatre."
The article "A magnetic 'wormhole' that connects two regions of space has been created" explains that wormholes are not only possible but have already been created in a lab. "Researchers in Spain have created a tiny magnetic wormhole for the first time ever, and they've used it to connect two regions of space so that a magnetic field can travel 'invisibly' between them. Before you get too excited, this isn't the same as the gravitational wormholes that allows humans to travel rapidly across space in science fiction TV shows and films such as Stargate, Star Trek, and Interstellar, and it's not able to transport matter. But the physicists managed to create a tunnel that allows a magnetic field to disappear at one point, and then reappear at another, which is still a pretty huge deal. A wormhole is effectively just a tunnel that connects two places in the Universe. So far scientists have simulated this process, but are nowhere near creating a gravitational wormhole, as it would require us to create huge amounts of gravitational energy - something we don't yet know how to do. But what physicists are good at is generating and manipulating electromagnetic energy, and so the team from the Autonomous University of Barcelona decided to see if they could build a magnetic wormhole in the lab instead. Last year they managed to create tunnels that directed magnetic fields from one place to another, but these weren't true wormholes because they didn't keep the magnetic field undetectable or magnetically 'invisible' while it was travelling inside the tunnel. This is something they've now finally managed to overcome, by using metamaterial and metasurfaces to build their tunnel. That meant that they could make the magnetic field from a source, such as a magnet or an electromagnet, appear at the other end of the wormhole with no trace of it in between."
Yes, we are temporarily trapped here on Earth by the electromagnetic prison of the heart, but at death (and possibly even now as well) it is a matter of redirecting our attention back inwards toward our true divine light source within which is back at the Eternal Light Realms. It is analogous to a rubber band being extended or stretched outward but then snapping back to its original natural resting position. As this happens it will probably feel like shooting through a wormhole or tunnel because the vibrations are getting shorter and shorter, faster and faster from the outside in to a shorter radius / diameter as well.
We are everywhere at once.. It is simply an issue of where we choose to focus our attention. We can focus it on the illusions and projections of the archons/shadow beings and the denser, darker physical plane or we can ignore the illusions and focus our attention on our true divine light source which is at the Eternal Light Realms and where the Ineffable Father or Source is at.
The key seems to be that energy flows where attention goes so ignore all and every distraction thrown your way and keep focusing your Consciousness and Attention on increasing your frequency back to the center

NATURAL BORN HUSTLERS: NATURE'S BEST CON ARTISTS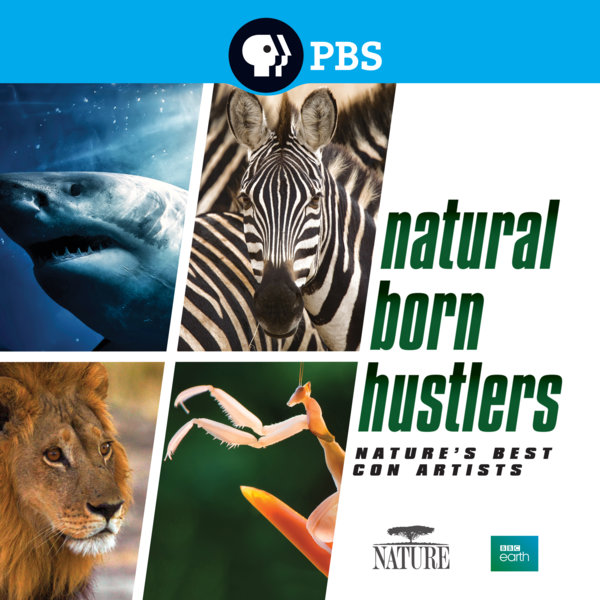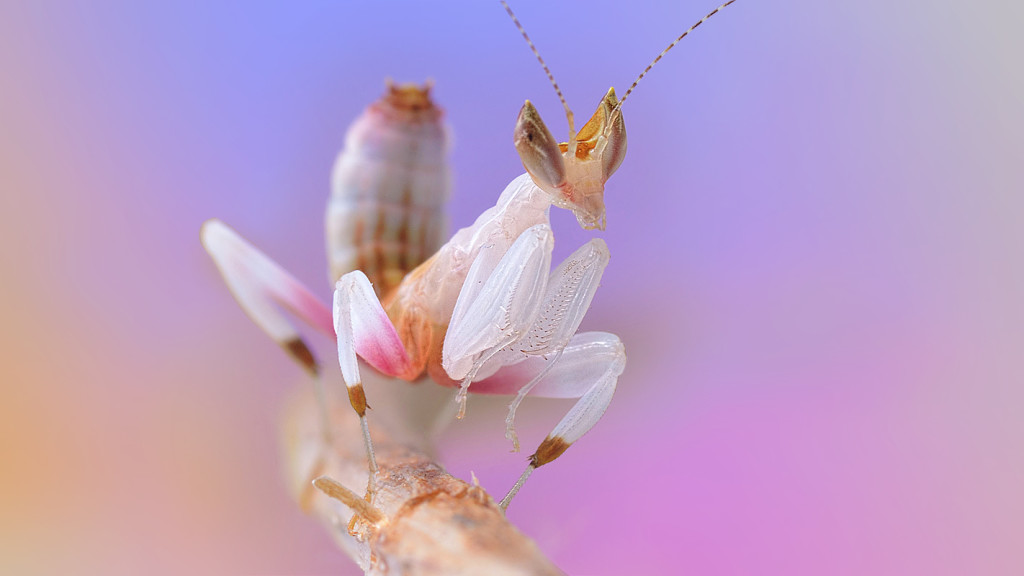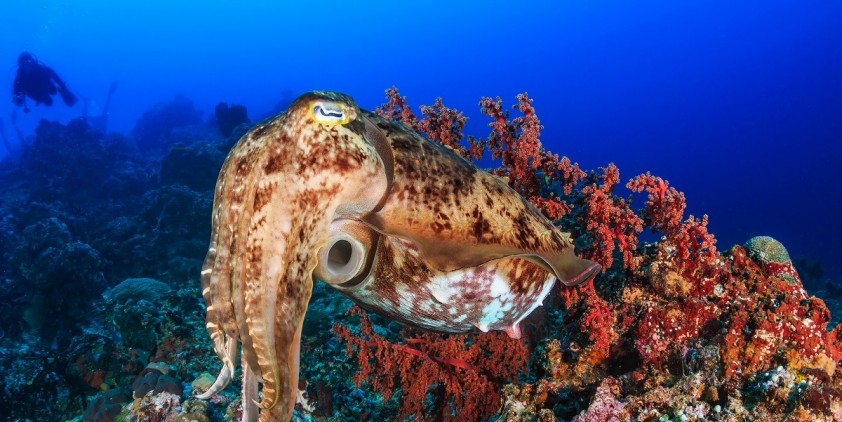 Everyone and everything on planet Earth needs energy in order to live. In this predatory systehm that means consuming the energy of another life form. We humans like to think we are at the top of the food chain, but keep in mind we perceive only a limited portion of the electromagnetic spectrum and there could be life forms that we cannot perceive that are vamping energy from our aura. Most assume that the need for predation is somehow just magically nonexistent in the "spirit" world, but isn't it possible, if not likely, that there are predators lurking even after death? Consider the world in which we currently live. It is filled with all kinds of deceitful predators.
PBS did a three part series, "Natural Born Hustlers", on the most deceptive predators and the tricks they use to be successful. The narrator explains at the beginning of each episode: "Every day, animals face the single greatest challenge of their lives -- find food or die. With no guarantee of where the next meal is coming from the stakes couldn't be higher. So what can animals do to tip the balance in their favor? Would they lie, cheat, or steal from one another... Aah! ...just get an advantage, just to survive? Come on, of course they would! Meet the planet's greatest animal hustlers. The con artists, impersonators, and thieves. Animals that will do whatever it takes to get a meal." The first example they examined was the orchid mantis: "Meet the orchid mantis. An ambush predator. But it has a big problem. It preys on flying insects.Lightning fast and agile, flying insects are some of the hardest things to catch on the planet. Though one thing is guaranteed to attract their attention -- flowers. With their promise of nectar and pollen, flowers draw insects in from far and wide. And the orchid mantis exploits this to the max by being a perfect mimic of a flower. To fool its prey, it's legs, body, and even its eyes are sculpted into this deceitful disguise. Combined with pin-sharp vision and a ninja-fast strike, it makes this mantis a very deadly assassin. But even with a cover as good s this, the pressure is on.It needs to kill something every few days,or it will simply starve to death. The problem is the mantis relies upon an insect visiting the specific flower that it's sitting on to make a strike. It's a waiting game which could take days. So, could there be a better way? Scientists suspected the mantis was doing more than just waiting around in a clever disguise... Now, I've run this experiment over and over and over again. More often than not, our mantis is actually more attractive than our flower. So, not only are orchid mantises attracting pollinators in their own right, but they can actually be better than real flowers." "Somehow, the mantis is more attractive to insects than the flowers themselves. What exactly is going on here? Well, we need to know how insects see the rainforest. Their eyes are highly sensitive to certain wavelengths of light, so to them, flowers glow like beacons in the jungle. James measured the brightness of these flowers and compared them to the mantis. And remarkably, he's discovered that the dazzling fake in the forest is a brighter stimulus than any flower. Tricked into visiting a deadly trap, there's no escape. This hustle is known as aggressive mimicry, and the orchid mantis is not the only one to use this devious trick. Across the world, animals have adapted their bodies in extreme ways to lure their prey."
CREATURES OF LIGHT
Another brilliant PBS documentary was a NOVA special by National Geographic called "Creatures of Light" where they studied bioluminescent and biofluorescent creatures. such as "the infamous anglerfish with its luminous lure" and the "light-packed viperfish, one of the deep's most ferocious predators". "When threatened, certain species shoot bright flashes of light to stun and confuse their enemies. There's a lot of animals that actually can release their luminescence that way. So you can have something like a shrimp that will spew luminescence out of its mouth like a fire-breathing dragon and temporarily blind its predator while it pulses away into the darkness."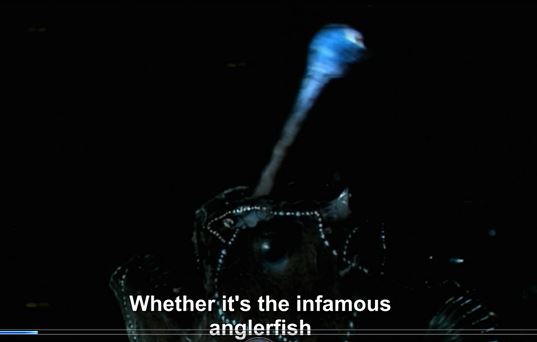 "But mates aren't the only creatures light attracts. Many fish use light to lure food in, as does the most notorious bioluminescent creature of all. 'What is that?' 'It's so pretty'. Remember that ugly angler in Finding Nemo? 'Good feeling's gone.' (screeching) That lure is actually meant to attract another fish or another little shrimp that comes to gobble it up... (screaming)...and then finds itself engulfed in this living mousetrap of needle-sharp teeth."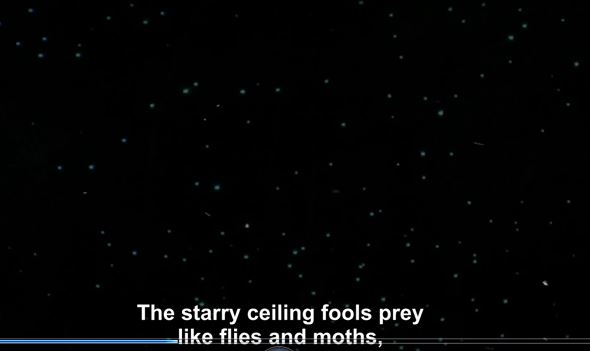 "Land critters have evolved their own special ways of using light. Take the glowworm, for example. Like anglerfish of the deep, thousands of these fly larvae light up the roofs of these caves in New Zealand like the night sky to lure in a meal. The starry ceiling fools prey like flies and moths, which are attracted to the light. As they fly upwards, they get trapped by the glowworms' sticky, threadlike snares."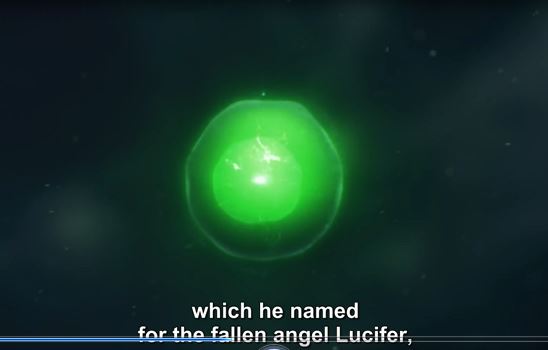 "In 1885, a French biologist working on a firefly cousin called Pyrophorus deciphered the chemistry responsible for their magical glow. He determined it's the result of a reaction between two chemicals, which he named for the fallen angel Lucifer, the light bearer. One chemical, luciferin, acts as the fuel, kind of like gasoline. The second, luciferase, is an enzyme, which fires the reaction like a spark plug. When the chemicals are mixed together in the presence of oxygen and some other key ingredients, they react, and the excess energy is given off as light. Over the last century, this light-producing reaction has been discovered scattered across the entire natural world, both above the surface and beneath the waves. That's how readily available these ingredients are. The actual chemicals differ from creature to creature, but the basic mechanism of fuel and spark is the same from flies and worms to jellies and fish, to snails, even mushrooms. The reaction is so common, it has evolved independently on different branches of the evolutionary tree more than 40 separate times. You find it from single-celled bacteria up through things like starfish, jellyfish, up through the vertebrates, fishes. It's evolved so many times in so many different lineages. I mean, if it wasn't important to the organisms, you wouldn't see it all over the tree of life. When it comes to the survival of a species, nothing holds a candle to light."
"But living light turns out to come in a variety of flavors, and back on their ship in the Solomon Islands, the scientists from the American Museum of Natural History are now preparing to study an altogether different type. Unlike the bioluminescence of the deep, this second kind found in shallower waters doesn't produce light of its own. Rather, it absorbs light from an outside source, soaks in its energy, and spits it back as a different color. It's called biofluorescence. And anyone who's ever danced under a black light or watched fingerprints light up on a crime show is familiar with the concept. Fluorescent chemicals absorb light in a unique way. Down at the atomic level, light jolts electrons into more energetic orbits around the nucleus. When they fall back to their original state a few billionths of a second later, the electrons re-emit, or fluoresce, the light back at a lower energy level, giving off a different color. Fluorescent animals work the same way, only their special chemicals, typically fluorescent proteins, are built into their skin and other tissues.

"Biofluorescence is an odd property because the animals don't actually produce any light. You shine one color light and they'll produce a second color of light. And it's a pretty rare phenomenon. That's because unlike bioluminescence, biofluorescence requires a special set of conditions to occur in nature. It needs sunlight to make light, but not sunlight as we know it up on the surface. When it hits earth, sunlight contains all the colors of the rainbow, as light going through a prism reveals. Each color is the result of a different wavelength of energy. But once the light hits water, things get interesting. Water acts like a filter, and the different wavelengths are only able to penetrate to certain depths. Long wavelengths, like reds and oranges, fade out first, then yellows and greens, and then finally, a sea of blue. And this pure blue light turns out to be the perfect trigger for fluorescence. So they take the blue light that's coming to them in the ocean and they convert it to greens and reds, and that gives them this color, this contrast."
"Armed with blue lights and yellow filters, the team started seeking out fluorescence closer to home, in aquariums. Hey, this guy right here. They found it everywhere, all the way up the food chain... In seahorses... Rays... ...and even some sharks... I saw the shark glowing like crazy. All have been hiding their true colors in plain sight."
" 'Why didn't anybody see this?' and you know, you probably just think it's a bright fish, right? You don't know it's fluorescing until you start looking. Once you start looking, then it's all over the place... Unlike human eyes, many fluorescent fish seem to have built-in yellow filters. The filters block out the ambient blue in the water, letting the vibrant colors of fluorescence stand out. This world that's been hidden to us may be plain as day to the fish."

FOOD OF THE 'GODS'

Being born out of the emotion of jealousy maybe the Archons needed to feed off of emotion (negative emotion especially since jealousy is considered a negative emotion) so without anything to feed off of they decided to create for themselves a food source -- humans. So they gave humans a limited range of perception so we can't see them. They gave us chemicals such as dopamine, oxytocin to help create the emotion from...also we are pleasure/pain driven,,,they even gave us neurons and the nervous system to tell us that we are in pain (or pleasure), probably to cause us to create the emotions. They gave us plants and animals (domestication,etc) to give us a food source and to distract us by having us think we are at the top of the food chain and are in control of everything.
I have a feeling the way to understand how the archons can hack the brain is by thinking in terms of a computer. In effect, humans are biological computers. Both use electricity. The computer uses bits that are either turned on or off as 1 or 0. 8 bits make a byte and combinations of bytes represent the different computer commands of a computer language.
I find it peculiar that the word archon almost implies the name of a particle like proton, neutron, electron, photon, graviton, etc almost all particles have the '-on' suffix as does the arch-on.
Anyway, I wonder if the archons have the ability to know what neurons in the brain to fire or not fire in order to mimic their desired result, Or maybe they can somehow transmit the idea or image in their "minds" over to the brain which then automatically switches all the corresponding neurons on....like a sort of telekinosis or psychokinosis... there is the "-nosis"suffix reminiscent of gnosis or knowledge.
A computer can even store images and videos / movies as zeroes and ones.
I think they must be affecting the visual and auditory cortex of the brain... the nervous system -- neurons, etc.... they're hacking the electric signals that the brain interprets. Since they copy I liken that to a computer that copies a file by turning bits on and off to match or mimic the other file maybe.
In Carlos Castaneda's book "The Power of Silence" he says you can use inner silence to quiet them. You obviously don't want to give them a reaction to feed off of... eventually they may just go somewhere else to get more "food", i.e. turmoil, than what you have to offer them.... since they feed off that disquiet or unrest.... those calm, peaceful blessings you say have a centering effect which gives you balance and moderation which they can't use....
They somehow hack into nerves and just copy. Once they find a way to cause turmoil they typically repeat it. So there is intelligence to it. They can search the brain for painful memories and trigger them. All of this can be done electronically.
I consider these entities not even Archons really. They are just mind electrical parasites.
Another awesome book is "The Holographic Universe" by Michael Talbot. "A hologram is produced when a single laser light is split into two separate beams. The first beam is bounced off the object to be photographed, in this case an apple. Then the second beam is allowed to collide with the reflected light of the first, and the resulting interference pattern is recorded on film." "A piece of holographic film containing an encoded image. To the naked eye the image on the film looks nothing like the object photographed and is composed of irregular ripples known as interference patterns. However, when the film is illuminated with another laser, a three-dimensional image of the original object reappears." "Because neurons are packed together so densely, these expanding ripples of electricity—also a wavelike phenomenon— are constantly crisscrossing one another. When Pribram remembered this he realized that they were most assuredly creating an almost endless and kaleidoscopic array of interference patterns, and these in turn might be what give the brain its holographic properties." "This is because a hologram is a virtual image, an image that appears to be where it is not, and possesses no more extension in space than does the three-dimensional image you see of yourself when you look in a mirror. Just as the image in the mirror is located in the silvering on the mirror's back surface, the actual location of a hologram is always in the photographic emulsion on the surface of the film recording it." "Further evidence that the brain is able to Tool us into thinking that inner processes are located outside the body comes from the Nobel Prize-winning physiologist Georg von Bekesy. In a series of experiments conducted in the late 1960s Bekesy placed vibrators on the knees of blindfolded test subjects. Then he varied the rates at which the instruments vibrated. By doing so he discovered that he could make his test subjects experience the sensation that a point source of vibration was jumping from one knee to the other. He found that he could even make his subjects feel the point source of vibration in the space between their knees. In short, he demonstrated that humans have the ability to seemingly experience sensation in spatial locations where they have absolutely no sense receptors." "Only one conclusion could be drawn. The brain was using Fourier mathematics—the same mathematics holography employed—to convert visual images into the Fourier language of wave forms. " "Was it possible, he [Pribram] wondered, that what the mystics had been saying for centuries was true, reality was maya, an illusion, and what was out there was really a vast, resonating symphony of wave forms, a "frequency domain" that was transformed into the world as we know it only after it entered our senses?" "One of Bohm's most startling assertions is that the tangible reality of our everyday lives is really a kind of illusion, like a holographic image. Underlying it is a deeper order of existence, a vast and more primary level of reality that gives birth to all the objects and appearances of our physical world in much the same way that a piece of holographic film gives birth to a hologram. Bohm calls this deeper level of reality the implicate (which means "enfolded") order, and he refers to our own level of existence as the explicate, or unfolded, order." "Bohm cautions that this does not mean the universe is a giant undifferentiated mass. Things can be part of an undivided whole and still possess their own unique qualities. To illustrate what he means he points to the little eddies and whirlpools that often form in a river. At a glance such eddies appear to be separate things and possess many individual characteristics such as size, rate, and direction of rotation, et cetera. But careful scrutiny reveals that it is impossible to determine where any given whirlpool ends and the river begins." "Our brains mathematically construct objective reality by interpreting frequencies that are ultimately projections from another dimension, a deeper order of existence that is beyond both space and time: The brain is a hologram enfolded in a holographic universe." "Kabbalah, a Jewish mystical philosophy that arose in the sixth century B. C., calls this vital principle nefish and teaches that an egg-shaped bubble of iridescence surrounds every human body."
"The Tibetans prefigured some of Pribram's thinking as well. According to Milarepa, an eleventh-century Tibetan yogin and the most renowned of the Tibetan Buddhist saints, the reason we are unable to perceive the void directly is because our unconscious mind (or, as Milarepa puts it, our "inner consciousness") is far too "conditioned" in its perceptions. This conditioning not only keeps us from seeing what he calls "the border between mind and matter, " or what we would call the frequency domain, but also causes us to form a body for ourselves when we are in the between-life state and no longer have a body. "In the invisible realm of the heavens... the illusory mind is the great culprit, " writes Milarepa, who counseled his disciples to practice "perfect seeing and contemplation" in order to realize this 'Ultimate Reality. ' "
The Gnostic texts say: "Let us therefore concern ourselves with the facts of the matter; and furthermore, with the first product, from which chaos was projected."
"After the natural structure of the immortal beings had completely developed out of the infinite, a likeness then emanated from Pistis (Faith); it is called Sophia (Wisdom). It exercised volition and became a product resembling the primeval light (A copy of the real light) And immediately her will manifested itself as a likeness of heaven, having an unimaginable magnitude; it was between the immortal beings and those things that came into being after them, like [...]: she (Sophia) functioned as a veil dividing mankind from the things above." -- On the Origin of the World, Nag Hammadi codices
Ok the first product was Pistis Sophia, and she was also in the form of the primeval light, so is it saying that our realm or chaos is a projection from Pistis Sophia?
In a sense this realm we live in is the holographic copy of the real realms.
Now co-founder and CEO of Tesla Motorworks, Elon Musk, has come out and supported the theory. He recently went on record at the Recode's annual Code Conference 2016 stating, "The strongest argument for us being in a simulation probably is the following. Forty years ago we had pong. Like, two rectangles and a dot. That was what games were.
Now, 40 years later, we have photorealistic, 3D simulations with millions of people playing simultaneously, and it's getting better every year. Soon we'll have virtual reality, augmented reality.
If you assume any rate of improvement at all, then the games will become indistinguishable from reality, even if that rate of advancement drops by a thousand from what it is now. Then you just say, okay, let's imagine it's 10,000 years in the future, which is nothing on the evolutionary scale.
So given that we're clearly on a trajectory to have games that are indistinguishable from reality, and those games could be played on any set-top box or on a PC or whatever, and there would probably be billions of such computers or set-top boxes, it would seem to follow that the odds that we're in base reality is one in billions.
Tell me what's wrong with that argument. Is there a flaw in that argument?"