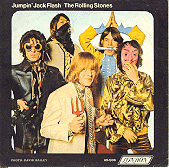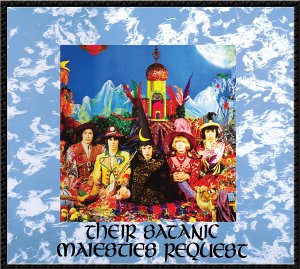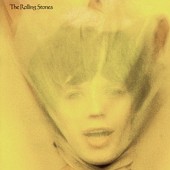 "Kenneth Anger (co-founder, Church of Satan, producer of Lucifer Rising) told me that I was his right hand man."
-- Keith Richards, guitarist, The Rolling Stones
Six years after Their Satanic Majesties Request, The Rolling Stones released an album in 1973 entitled Goat's Head Soup, containing the song Dancing with Mr. D. The Stones have had a proliferation of hits. One of their biggest was Sympathy For the Devil, a song narrated by Lucifer in the first person. Other interesting album titles include Hot Rocks, Steel Wheels and Rolling Gold which could all refer to the sun. The sun could even be referred to as a rolling stone since it revolves on its axis like all the other planets and is rolling through the galaxy on its orbit around the galactic core.
Kenneth Anger was co-founder of the church of Satan and produced the film Lucifer Rising, starring lead singer Mick Jagger's ex-girlfriend Marianne Faithful. and which showed "the actual ceremonies to make Lucifer rise." The Stones' Jagger did the score for Kenneth Anger's movie Invocation For My Demon Brother and Mick Jagger and Keith Richards actually appeared in the film. Anger described the film as "the shadowing forth of the Lord Lucifer, as the powers gather at a midnight mass."
Keith Richards boasted:
"Kenneth Anger told me that I was his right hand man."
Stones' guitarist Keith Richards told an interviewer for The Rolling Stone magazine,
"There are black magicians who think we're acting as unknown agents of Lucifer and others who think we are Lucifer. Everybody's Lucifer." (Rolling Stone Magazine, August 19, 1971).
In the May 5th, 1977 issue Richards divulges,
"We receive our songs by inspiration, like at a seance" (Keith Richards of the Rolling Stones, Rolling Stone, May 5, 1977, p. 55).

Lead singer Mick Jagger's girlfriend, Marianne Faithful, said that Jagger
"harnessed all the negative forces into entities... Lucifer, Jumpin' Jack Flash,... The dark violent group mind of the crowd -- Chaos, Pan. That frenzied power caused many of the casualties of the 60's." (Marianne Faithful, Biography)