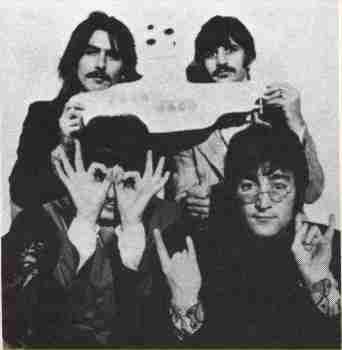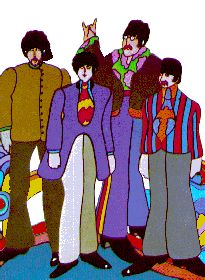 "I've sold my soul to the Devil." -- John Lennon
"...But my joy is when you're like possessed, like a medium, you know. I'll be sitting around and it'll come in the middle of the night or at the time when you don't want to do it-that's the exciting part . . . I DON'T KNOW WHO THE [expletive deleted] WROTE IT - I'm just sitting here and the whole [expletive deleted] song comes out. So it, you're like driven and you find yourself over on a piano or a guitar and you put it down because it's been given to you or whatever it is that you tune into."
In The Playboy Interviews, John Lennon talked about his music:
"It's like being possessed: like a psychic or a medium".
In the August 22, 1988 issue of People Magazine on page 70, Lennon candidly discussed his spirit possession:
"I felt like a hollow temple filled with many spirits, each one passing through me, each inhabiting me for a little time and then leaving to be replaced by another."
A hint as to how deeply John was controlled can be gleaned from this quote from The Playboy Interviews with John Lennon and Yoko Ono, Berkeley, 1982, p. 106:
"Song writing is about getting the demon out of me. It's like being possessed. You try to go to sleep, but the song won't let you. So you have to get up and make it into something, and then you're allowed to sleep."
Yoko Ono elaborates:
"They [The Beatles] were like mediums. They weren't conscious of all they were saying, but it was coming through them."
Lest you think Lennon was joking about selling his soul to the Devil, his wife Yoko Ono recounts in the book The Lives of John Lennon,
"Finally it was a time to consummate all these spells by making a living sacrifice and signing a pact with the devil. For Lena was not a "white" witch. She was the real thing – a practicioner of black magic. There was no knowing what she planned to do to seal the bond of Lucifer. All she would say was that a witch's moon was nigh, and they had to make ready for the sacrifice.
"What sacrifice?" Yoko kept demanding. To which the old witch would reply, "Don't be silly, girl. We've got to make a sacrifice with the blood of an innocent to the one who has the power."